30/05/2015
avant qu'il ne soit effacé ou interdit:
c'est en pdf, c'est une brique et c'est gratuit: l'anti manuel de manipulation
https://hackingsocialblog.files.wordpress.com/2015/05/lhomme-formatc3a9-red-2-0.pdf
27/02/2014
Merci Google !
Grâce au ache de Google, il est possible de lier un article du site du Financial Times qui relate que le cours de l'or a été manipulé dans la période janvier 2010 à décembre 2013. Rien d'étonnant, mais en fait cet article a été retiré du site. Pour éviter toute nouvelle manipulation de l'information, le voici: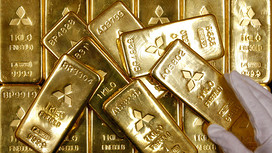 ©Reuters
Global gold prices may have been manipulated on 50 per cent of occasions between January 2010 and December 2013, according to analysis by Fideres, a consultancy.
The findings come amid a probe by German and UK regulators into alleged manipulation of the gold price, which is set twice a day by Deutsche Bank, HSBC, Barclays, Bank of Nova Scotia and Société Générale in a process known as the "London gold fixing".
More
On this story
On this topic
IN Regulation & Governance
Fideres' research found the gold price frequently climbs (or falls) once a twice-daily conference call between the five banks begins, peaks (or troughs) almost exactly as the call ends and then experiences a sharp reversal, a pattern it alleged may be evidence of "collusive behaviour".
"[This] is indicative of panel banks pushing the gold price upwards on the basis of a strategy that was likely predetermined before the start of the call in order to benefit their existing positions or pending orders," Fideres concluded.
"The behaviour of the gold price is very suspicious in 50 per cent of cases. This is not something you would expect to see if you take into account normal market factors," said Alberto Thomas, a partner at Fideres.
Alasdair Macleod, head of research at GoldMoney, a dealer in physical gold, added: "When the banks fix the price, the advantage they have is that they know what orders they have in the pocket. There is a possibility that they are gaming the system."
Pension funds, hedge funds, commodity trading advisers and futures traders are most likely to have suffered losses as a result, according to Mr Thomas, who said that many of these groups were "definitely ready" to file lawsuits.
Daniel Brockett, a partner at law firm Quinn Emanuel, also said he had spoken to several investors concerned about potential losses.
"It is fair to say that economic work suggests there are certain days when [the five banks] are not only tipping their clients off, but also colluding with one another," he said.
Matt Johnson, head of distribution at ETF Securities, one of the largest providers of exchange traded products, said that if gold price collusion is proven, "investors in products with an expiry price based around the fixing could have been badly impacted".
Gregory Asciolla, a partner at Labaton Sucharow, a US law firm, added: "There are certainly good reasons for investors to be concerned. They are paying close attention to this and if the investigations go somewhere, it would not surprise me if there were lawsuits filed around the world."
All five banks declined to comment on the findings, which come amid growing regulatory scrutiny of gold and precious metal benchmarks.
BaFin, the German regulator, has launched an investigation into gold-price manipulation and demanded documents from Deutsche Bank. The bank last month decided to end its role in gold and silver pricing. The UK's Financial Conduct Authority is also examining how the price of gold and other precious metals is set as part of a wider probe into benchmark manipulation following findings of wrongdoing with respect to Libor and similar allegations with respect to the foreign exchange market.
The US Commodity Futures Trading Commission has reportedly held private meetings to discuss gold manipulation, but declined to confirm or deny that an investigation was ongoing.
22/09/2012
Relayé par notre collèges moutons enragés.fr:
Tous autant que vous êtes, vous les partisans des diverses religions auxquelles vous n'avez manifestement rien compris, en réalité vous êtes en train de vous faire manipuler. Pas par les musulmans, ni par les catholiques ni par les juifs non plus, mais bien par des politiques avisés qui de tout temps se servent des religions pour vous conduire à des comportements haineux, voire à la guerre, pour mieux cacher les véritables enjeux qui se trament derrière toute cette propagande scandaleuse. Vous vous croyez plus évolués que les hommes du moyen-âge que l'on faisait partir en croisade, vous vous croyez plus savants que vos semblables d'autres cultures et vous croyez même que votre culture est supérieure à celle des autres ? Mais vous n'êtes que des cons, arrogants et sans aucune culture, sans aucun sens historique, sans aucune réflexion.
Excessif, bien sûr, mais mérite réflexion: ne nous laissons pas manipuler. A propos d'une affirmation, la première réflexion doit être: " qui dit ça ? quels sontvraiement les intérêts qu'il sert, quels sont les buts qu'il aide à atteindre ? "

http://lesmoutonsenrages.fr/2012/09/22/la-religion-des-cons/#more-31282
source et auteur: http://calebirri.unblog.fr/2012/09/21/la-religion-des-cons/

18:52 | Commentaires (0) | Tags : religion, cons, manipulation, gouvernements, propagande |
Facebook |